New Nissan 2024 Nissan LEAF in North Attleboro MA in North Attleboro MA | Near Providence
2024 Nissan LEAF in North Attleboro MA


View Inventory
Starting at an attractive price per the manufacturer, the base model offers an affordable and environmentally conscious option for drivers serving North Attleboro Cumberland East Providence Brockton. This five-door hatchback combines style, functionality, and performance, making it an ideal choice for city commuters and adventurous road trippers. Its cutting-edge features include an extended driving range, fast-charging capabilities, and innovative connectivity options. Its eco-friendly nature aligns perfectly with the sustainability goals of modern homeowners. With a sleek design and advanced safety systems, the LEAF is a game-changer in electric vehicles.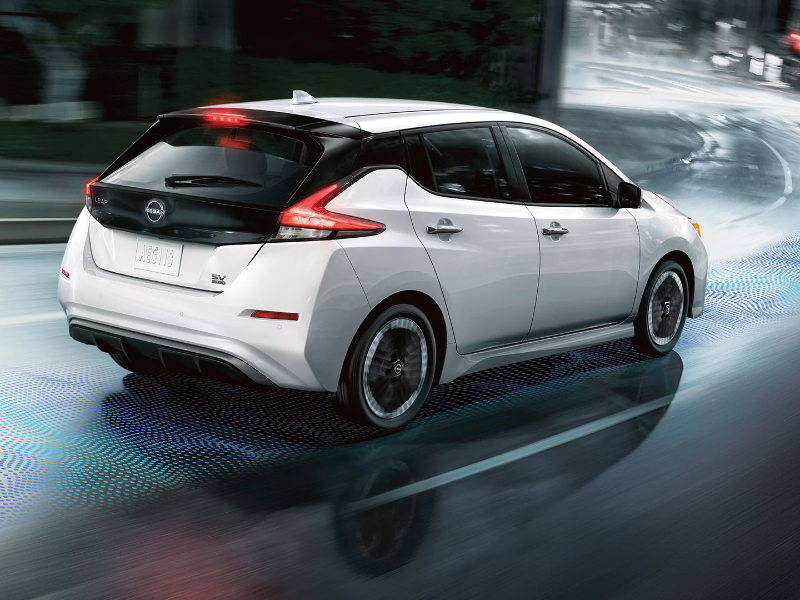 Exterior – Nissan Dealer serving North Attleboro MA
The striking exterior design will turn heads on North Attleboro, Cumberland, East Providence Brockton streets, and beyond. Its aerodynamic body enhances the vehicle's overall efficiency and exudes modern elegance. The bold front grille, sleek LED headlights, and eye-catching color options create a lasting impression, capturing the essence of the electric vehicle revolution. The seamlessly integrated charging port adds to its sleek profile, while the aerodynamic design reduces wind resistance, further extending its driving range.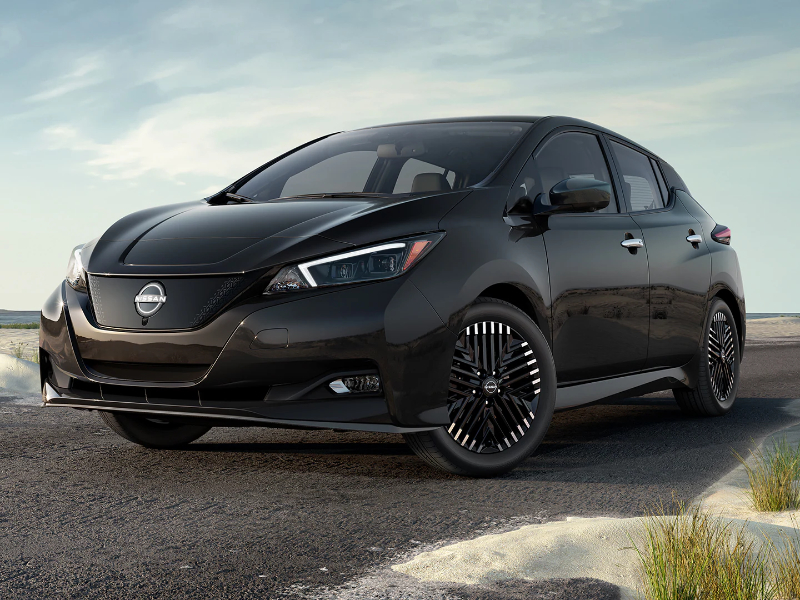 Stepping inside the 2024 Nissan LEAF in North Attleboro cabin is a delightful experience. The spacious and modern interior design, crafted with high-quality materials, ensures the driver and passengers a comfortable ride. The LEAF's well-thought-out layout and user-friendly controls make navigation a breeze, while the abundance of legroom and ample cargo space caters to the practical needs of homeowners on the go. Whether you're running errands around town or embarking on a weekend getaway, the 2024 Nissan LEAF's interior is built to impress. The cabin goes above and beyond, offering advanced tech features like a user-friendly infotainment system and smartphone integration. The well-designed seating provides exceptional support during long drives, while the adjustable cargo space allows homeowners to accommodate their varying needs easily. Comfort and convenience blend seamlessly in this modern electric vehicle.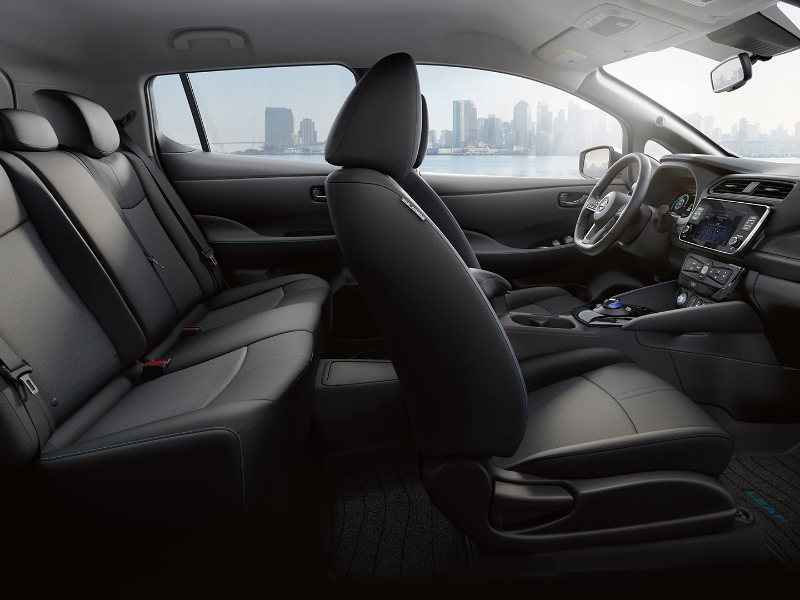 Nissan LEAF Mechanical specs
Its responsive suspension system ensures a smooth and stable ride, whether navigating city streets or taking on winding country roads. With precise steering and agile handling, homeowners in North Attleboro can confidently maneuver through various driving conditions. The 2024 Nissan LEAF in North Attleboro mechanical prowess elevates the driving experience to new heights, promising comfort and confidence. The 2024 Nissan LEAF in North Attleboro regenerative braking system enhances energy efficiency and reduces wear on the brake pads, resulting in lower maintenance costs. The intelligent e-Pedal technology allows for one-pedal driving, making it convenient and effortless to control the vehicle's speed.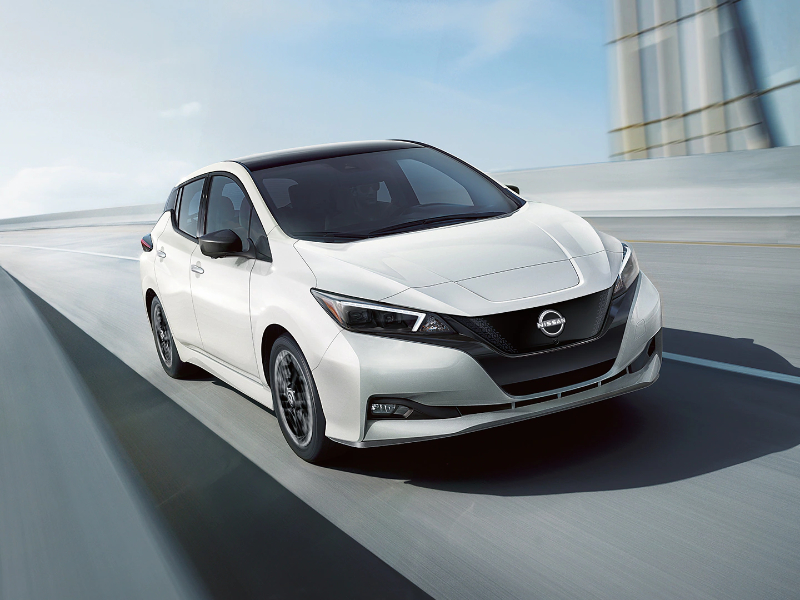 Powertrain – Nissan Dealership in North Attleboro MA
The LEAF's electric motor delivers instant torque, translating into rapid acceleration and seamless driving dynamics. With zero tailpipe emissions, this eco-friendly vehicle helps reduce your carbon footprint while maximizing the range on a single charge. Homeowners can enjoy guilt-free commutes and road trips, knowing they contribute to a cleaner environment. Its battery technology is designed for durability and longevity, ensuring years of reliable performance. The powertrain's intelligent energy management system optimizes power distribution, enhancing the vehicle's efficiency.
Safety – 2024 Nissan LEAF dealer
Packed with advanced safety features and driver-assistance technologies, this EV prioritizes the well-being of its occupants. The LEAF offers peace of mind on every journey, from its comprehensive airbag system to intelligent driver-assist functions. Whether driving solo or with your family, the 2024 Nissan LEAF's safety features are designed to keep you protected and secure on the road. The Intelligent Around View Monitor enhances visibility, making parking and maneuvering in tight spaces effortless. Rest assured, the LEAF's commitment to safety extends beyond its electric powertrain, making it an ideal choice for safety-conscious homeowners.
If you're a homeowner in North Attleboro, MA, looking for a transformative driving experience, the 2024 Nissan LEAF is the perfect choice. This electric vehicle combining eco-friendliness with innovative technology and chic design, offers a glimpse into a brighter and cleaner automotive future. Contact your nearest Nissan dealership serving North Attleboro Cumberland East Providence Brockton now to explore the full potential of the 2024 Nissan LEAF and take the first step toward driving sustainability forward.